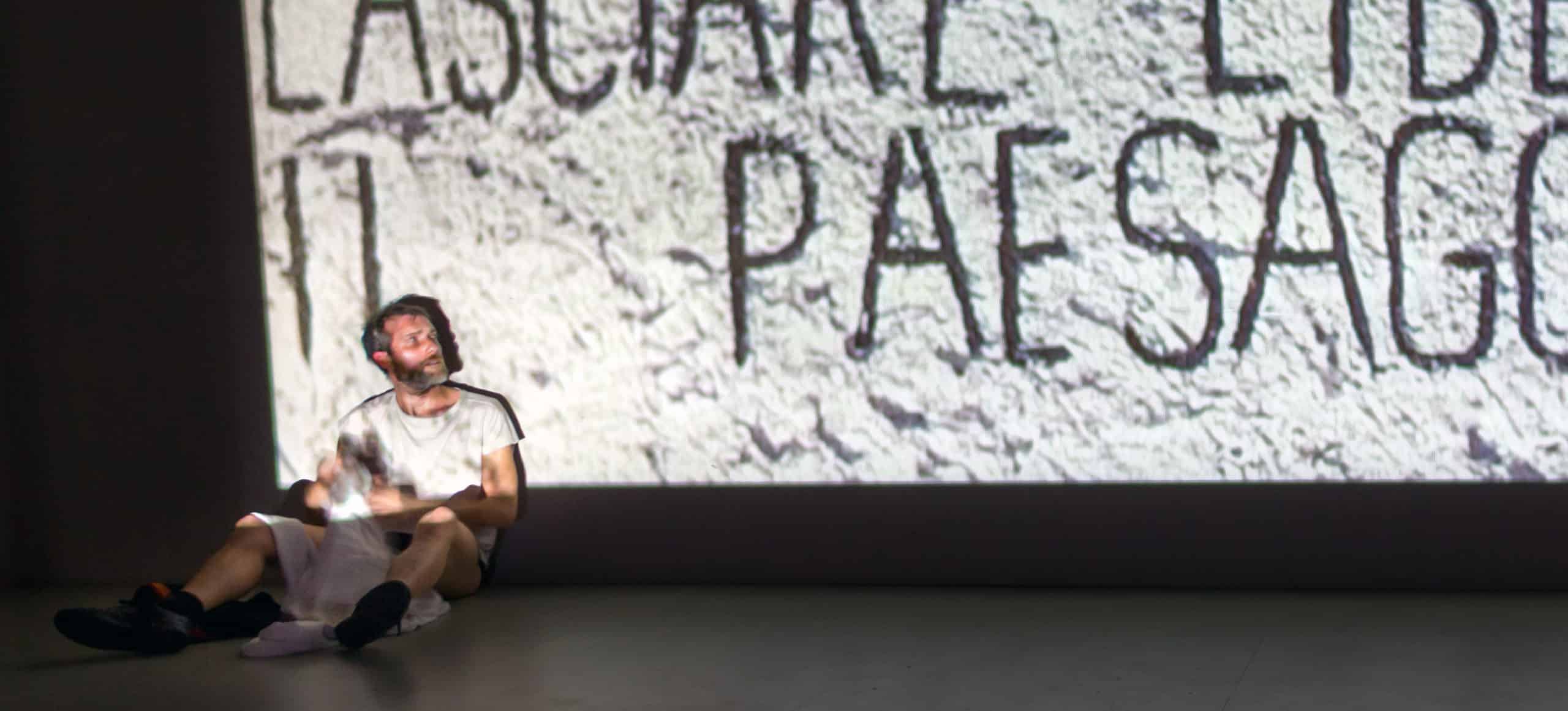 Performance | 12+
THIS WALL HAS NO TITLE
WHEN YOU ARE AHEAD OF A WALL YOU CAN NOT BE UNLESS TO STOP.
Martina La Ragione's pop up choreography aims to be as close as possible to a 'street work' and uses the wall as a display of multiple meanings: as a point of support, as a surface, a creative matrix, a reflection. The wall opens diverse dimensions, a testimony of stories to be observed, challenged and questioned. The two performers and the musician transform the visual street art with their bodies and sound into movement – oscillating or playfully getting lost between different qualities and images.
Raising curiosity and questions on the theme of identity, the camera pictures recorded by the young people are projected interactively, creating new images and overlays. The piece interacts with the (young) audience who is free to get closer and to get lost within the boundaries between the spectator and the performer. It is a glimpse of freedom of thought, or a way, as street artist Banksy says, to "climb over that wall".
Premiere
October 21, 2021 Heinrich-Heine-Gymnasium
Public Showing on October 22, 6pm at Studio 2, Labor Ateliers, Dachauerstr. 112d
With
Production Management: Angelika Endres
Location
Schools in Munich