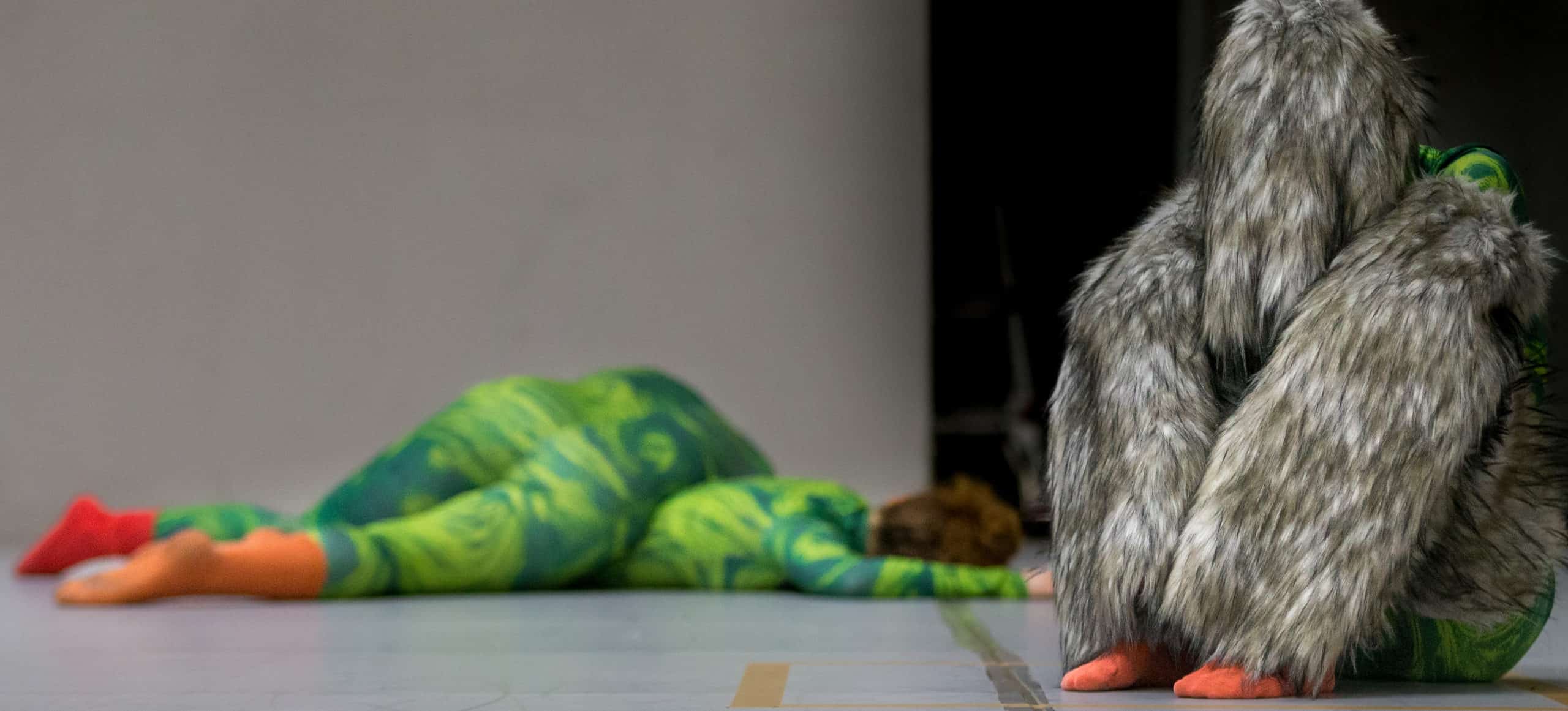 As a symbol for the diversity of perceptions, the collective around Rotem Weissman deals with the effect of prisms for their new piece. These alter the paths of light, scatter information in a variety of ways, and always bring with them a spark of magic. The children's diversity of interpretation is to be equally stimulated and explored in this piece. Like daydreams, situations and objects are decoupled from their meaning and new connections are created. The resulting worlds are experienced, discussed and shared together.
Choreographer Rotem Weissman is deeply engaged in the exchange between the body and the imagination –in relation to oneself, but also in relation to others through interaction, reaction and shared imagination. Weissman's production BAUHAUS was awarded second prize at the Jerusalem International Choreography Competition. Residencies and fellowships have taken her to Studio Alta (Czech Republic), Tanz Station (DE), and the Mifal Hapais Cultural Foundation and Dis-Tanz Solo. After her training as a dancer, Rotem Weissman studied choreography at SEAD in Salzburg.
For this piece, Rotem Weissman is collaborating with Jin Lee and Jihun Choi. Both have developed their international career in choreography and dance, working in Europe and worldwide.
With
Choreography: Rotem Weissman
Concept and dance: Rotem Weissman, Jin Lee, Jihun Choi
Music: Tai Rona
Costumes: U.Kaiju und Lai
Outside Eye und Vermittlung: Susanne Schneider
Expertin: Ceren Oran
Dramaturgy: Susanne Schneider
Expert: Ceren Oran
Location
Grundschule am Mariahilfplatz, Halle E im HP8