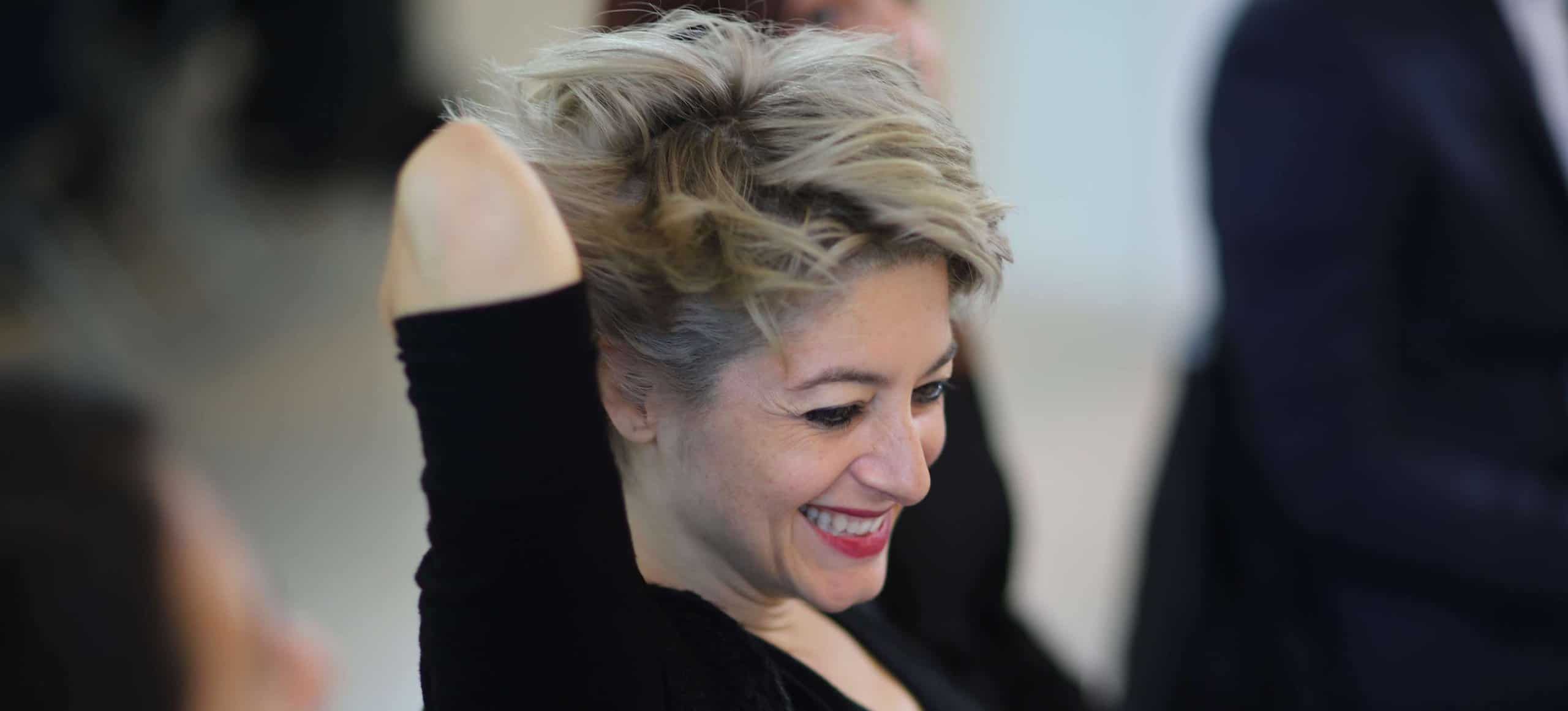 Martina La Ragione
Martina La Ragione is an Italy based dancer, teacher and choreographer. She received her dance education by Teri J. Weikel, Frey Faust, Ivan Wolfe and Janet Panetta. As a dancer she worked in the companies TIR DANZA (Teri Weikel, Modena), for the Biennale di Venezia (Carolyn Carlson, Venice) and in Palindrome dance company (Robert Wechsler, Nürnberg) as well as  in Deja Donne company (Simone Sandroni, Lenka Flory). Martina La Ragione  danced for Romeo Castellucci in "Parsifal" under the choreography of Cindy Van Acker, for Gabriella Maiorino in her last production "UOVO" and in Tanztheater Wuppertal Pina Bausch in "Todsünden".
In the last ten years Martina La Ragione worked and collaborated a lot within the Munich dance scene (Anna tanzt, Heinrich tanzt, Bayerisches Staatsballett, Festival Think Big!, KulturTagJahr at Luitpold-Gymnasium). Together with Valentina Buldrini she won "Premio Equilibrio 2011" at Roma Auditorium with the duet "WILL". Martina La Ragione was selected for the residence programme "Resid'AND" at the Accademia Nazionale di Roma and worked as a guest choreographer at Mauro Astolfi dance center, Lanificio, Rome.
She teaches contemporary technique and floorwork for the professional training course at AFI (Art Factory International) under the artistic direction of Brigel Gjoka, Forsythe dance company. She is represented by Tanzbüro Munich. 
martinalaragione.net
tanzbueromuenchen.de
Production: THIS WALL HAS NO TITLE