For the explore dance – Network dance for young audience, three partners – fabrik moves Potsdam, Fokus Tanz | Tanz und Schule e.V. Munich and K3 | Tanzplan Hamburg – have entered into a long-term cooperation to develop a sustainable structure for the production of contemporary dance pieces for young audiences. Among other things, the shared project involves inviting established choreographers over the course of three seasons to Potsdam, Munich and Hamburg in order to develop and present new pieces for young audiences.
Every city produces two formats per season – a pop-up to be shown in classrooms or in public spaces and a stage production. The artists open their workflow for children and teenagers in order to engage them in artistic exchange and allow them to partake in the creative process via various mediation formats such as workshops, visits to rehearsals and research sessions. This produces a knowledge transfer between artists and their young audiences, allowing them to mutually share views and thoughts. The workshops affiliated with the performances give the children and teenagers the chance to delve deeper into the pieces and their subject matter. explore dance emphasises the development of innovative forms and models in a conjunction of aesthetic education and artistic production.
fabrik moves is a subsidiary of fabrik Potsdam and holds the project explore dance Potsdam. The fabric Potsdam – International Centre for Dance and Movement Art – is a house for professional dancers and dance companies, while also simultaneously a house for all, who want to watch and understand dance, as well as give it a try for themselves.
K3 – Zentrum für Choreographie | Tanzplan Hamburg at Kampnagel is a competence centre for expertise in the field contemporary dance and choreography, artistic research, and dance outreach.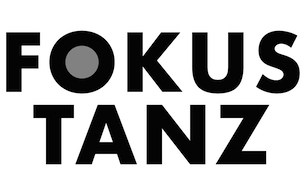 Fokus Tanz/Tanz und Schule e.V.
Tanz und Schule e.V. ist ein gemeinnütziger Verein. Unter dem Label Fokus Tanz vermittelt der Verein durch Projekte und Vorstellungsangebote zeitgenössischen Tanz an Kinder und Jugendliche.
HELLERAU – European Centre of the Arts Dresden
From July 2022, HELLERAU – European Centre for the Arts Dresden will join the project. The co-production and guest performance house is today one of the most important centres for contemporary art in Germany and Europe.