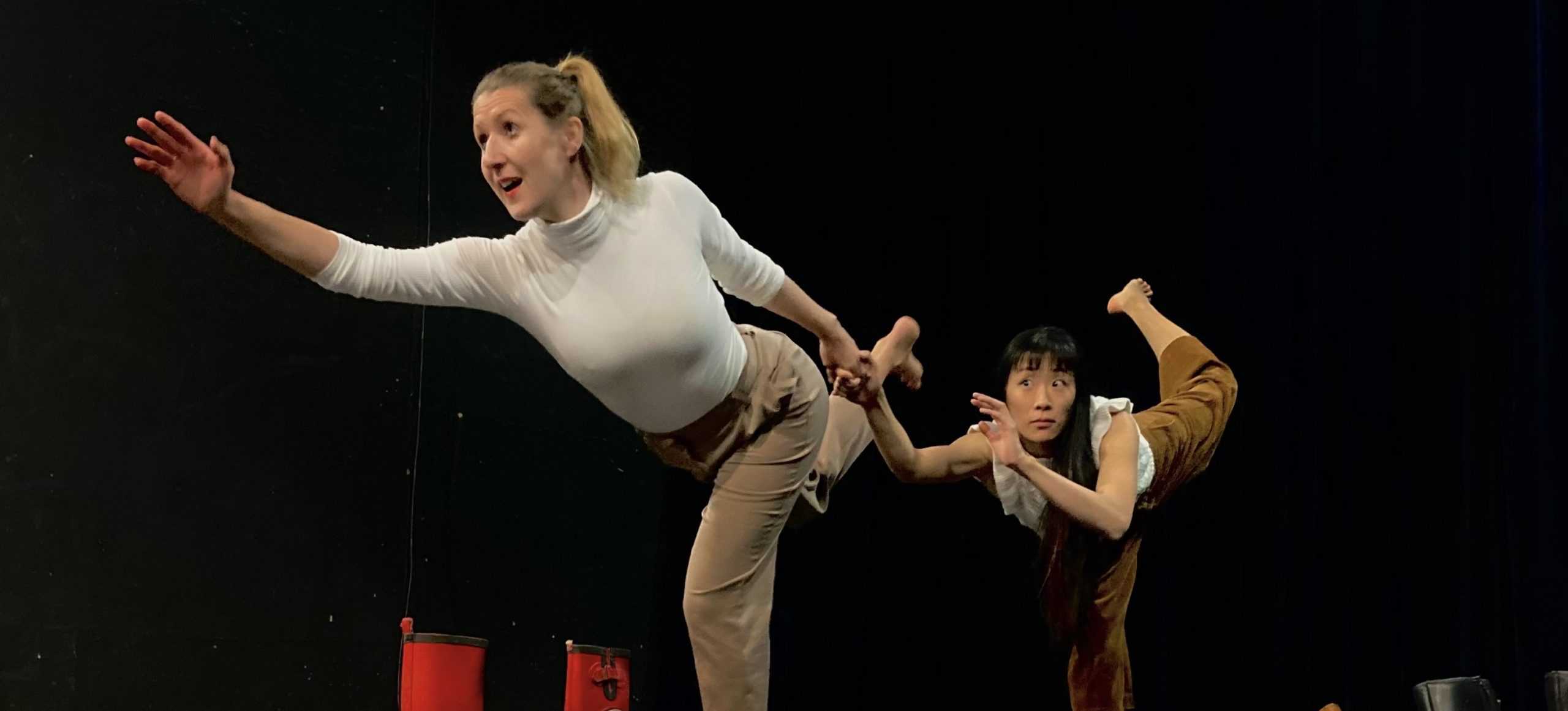 Jana Schmück and Mami Kabawata
Mami Kabawata studied at the Academy of Performing Arts in Prague. During her studies she started to become a member of dance companies like Jalegado Dance Company and Dance2XS Prague and participated in many projects. Since 2012 she has been a dancer in the dance company of GHT Görlitz/wee dance company, where she was also a guest choreographer in 2018. She also developed her own projects and productions with which she was a guest at Hellerau(DE), Tanzwoche Dresden, Footprint Festival(UK), Dance Wave Festival(Cyprus), Incheon Contemporary Dance Festival(South Korea), among others.
Jana Schmück is a certified dance teacher and dancer/choreographer. She performed at festivals in Ludwigshafen, "Un pas vers avant" /Côte d'Ivoire, CND Paris, Movimentos, LOFFT Leipzig, Body IQ Festival and Ruhrfestspiele, among others. 2008-2018 Jana Schmück worked as choreographic assistant with Dr. Ronit Land. Projects led her to the École des Sables/ Senegal, State University Ankara/Turkey, among others. She is also active as a lecturer for dance pedagogy & choreography nationally and internationally, including at UNC Asheville, Scripps Studios Durham (USA), University of Bayreuth, the Federal Academy for Cultural Education Remscheid. In 2016 she received a grant from the German Federal Cultural Foundation within the framework of TURN for her research project "Miroir" in Ivory Coast. Since 2014 Jana Schmück, together with Anne Dietrich, is the artistic director and managing director of TanzART – Center for Dance, Movement and Art and she has many years of experience in cultural management, especially in project development, production management and networking.
Pop Up: Wo drückt der Schuh? (2022/23)